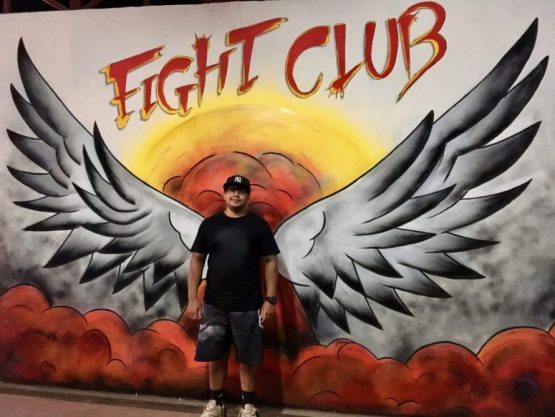 Carlos is our Jack of All Trades; you can find him either working the front desk, coaching boxing classes, lifting heavy weights throughout the day, or on occasion, taking a midday siesta in the ring. Carlos is a Nicaragua native, but spent many years growing up in the U.S. In addition to being a boxer, he was also a runningback in American football. He is fluent in English and Spanish. We love having Carlos and his sense of humor as part of our team!
"Fight Club isn't just a place to work, we are family here." 
Carlos es nuestro Jack of All Trades; puede encontrarlo trabajando en la recepción, entrenando clases de boxeo, levantando pesas durante todo el día o, en ocasiones, tomando una siesta de mediodía en el ring. Carlos es originario de Nicaragua, pero pasó muchos años creciendo en los Estados Unidos. Además de ser boxeador, también fue corredor en el fútbol americano. Habla con fluidez inglés y español. ¡Nos encanta tener a Carlos y su sentido del humor como parte de nuestro equipo!
"Fight Club no es solo un lugar para trabajar, somos familia aquí".